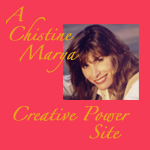 Contribute and help others!
Help Christine spread the word!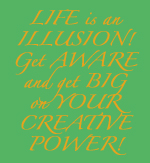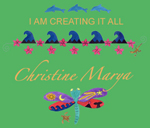 This site is still under construction.







Can't figure something out?

Get BIG on your Creative Power!
Empower yourself and adopt this health plan
for Perfect Health and Longevity!



Come see Christine LIVE and you may get a personal assessment!




Members of the audience will be selected for demonstration, personal assessment and recommendations. If you have simple or severe issues in your body that you would like help with being resolved, come and see Christine. If you cannot attend, buy the book for basics that will improve your state of health and well being if not already in your "perceived" perfection.

Based on her recently finished e-book Christine is wasting no time on getting out to help people in need of her healing expertise. "So many people suffer unnecessarily and I am here to help. I carry my table with me wherever I go at home on Maui and I think it's time I show people how I healed myself of numerous muscular issues that I know will save them years of pain and thousands of dollars, just like it did for me."

"Living with pain is absolutely no fun! and understanding neuro-muscular function and dysfunction can work through the pain relatively quickly with a few basic changes. These facts can change one's life forever, and I intend to share my knowledge in a BIG way!"

Christine will offer free community events across the country alongside paid events at cities across America where she will present necessary basics, demonstrate massage, energy healing and essential warming and stretching techniques including her recently developed 10% Stretching™. These techniques resemble PNF stretching only simpler, that people do by themselves that can eliminate chronic and severe issues in minutes.

The basic facts, simple stretches, and massage techniques are for everyone, every day! Stretching is absolutely essential and this is the time to find out exactly why it means maintaining and accelerating perfect health and longevity. The power is in Mind!


The tour is shaping up like this. To request adding your city to the tour, email us at Christine@MyHealingPower.com

Looking to sponsor an event or the entire tour? Click here for sponsorship opportunities.


*** Scheduling in process in Divine timing! ***

July
7/00 Tucson AZ
7/00 Santa Fe NM
7/00 New Orleans LA
7/00 Gulf Shores AL
7/00 Orlando FL
7/00 Ormond Beach FL
7/00 Homer GA
7/00 Lexington VA

August
8/00 Washington DC
8/00 Rehoboth Beach DE
8/00 Saddlebrook NJ
8/00 Bloomington IN
8/05 Chicago IL
8/00 ND
8/00 MT
8/15 Wasilla AK

September
9/15 Seattle WA
9/00 Portland OR
9/00 Bend OR
9/00 Las Vegas NV
9/00 Los Angeles CA
9/00 San Diego CA


October
10/20-24 The National Publicity Summit, New York City



Young or old, sick or recovering, fit or on your way to being fit, almost there or confused, overweight or misunderstood, Christine is here to help you regain your optimum health.

Have her help you unravel the mysteries of the "issues in your tissues" or the lightening of a heavy heart.

"I'm just a tool to help you relax, find the right attitude, and apply the right solutions to solve the deep core issues we all have to deal with at one time or another in our lives.

Excellence in health is a clearly defined goal.
A clearly defined goal is easily accomplished!



Contributions are greatly appreciated! Thank you for contributing!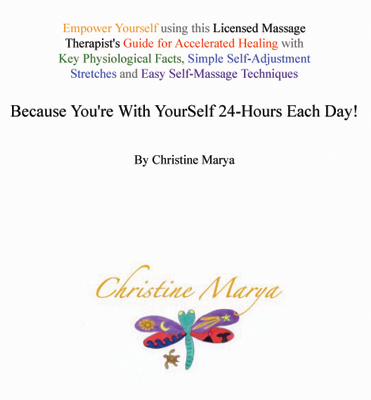 Either in person or buying the book, here's what you can know:


* * *

Understand the basics of healing we
should learn by the second grade;

* * *

Take a good look at what we're made up of
on the inside, and how these systems work;

* * *

Learn key physiological facts that prevent disease,
increasing longevity and quality of life;

* * *

Find out why inter-spinal stretching is absolutely
necessary for everyone, even marathon runners;

* * *

Learn how to "read" your pain symptoms and
treat them instantly and effectively;

* * *

Understand the meaning, impact and
remedy for "overworked" muscles;

* * *

Recognize our true creative power
and the power of touch;

* * *

Find out why everything is "psychosomatic;"

* * *

Learn the 15-second solution to our
most problematic tissues

* * *

Gain a new perspective on our
chemical and energetic makeup;

* * *

Recognize the power of Spirit, Mind & Emotion = The Body;

* * *

Comprehend why focusing on the problem
only reinvents the problem;

* * *

Get the full treatment to unravel your tight body
or unwind tight muscle groups even if they've
been wound-up tight for many years;

* * *

Understand why medical terminology can be bad for you;

* * *

Pick up energy techniques you can perform daily
while driving the car, sitting at the computer
or watching a movie;

* * *

Learn why 10% Stretching is easy and powerful;

* * *

Realize the necessity and power of heat and stretching;

* * *

Grasp the magnitude of focusing on the solution;

* * *

Be able to pass on to your children this new health plan.
Because the human body is designed to heal itself,
all we need to focus on is the fact: I AM HEALING!